– IS THIS FOR ME? –
If you are a Jr. High student who is looking to grow in the Word of God with others your age, then our Jr. High ministry is for you!
​
– MISSION STATEMENT –
We see it as our mission to build into the Jr. High students a wonder for who God is, discovery of who He created them to be, and a passion for serving others.
​
12 Don't let anyone look down on you because you are young, but set an example for the believers in speech, in conduct, in love, in faith and in purity.
– 1 Timothy 4:12
​
– WHAT WE DO –
Join us in the Jr. High Room right after church worship every 2nd and 4th Sunday for our CF:412 Sundays! We're going to dive deep into knowing God and growing together. Have fun, do service projects and get to know some new friends!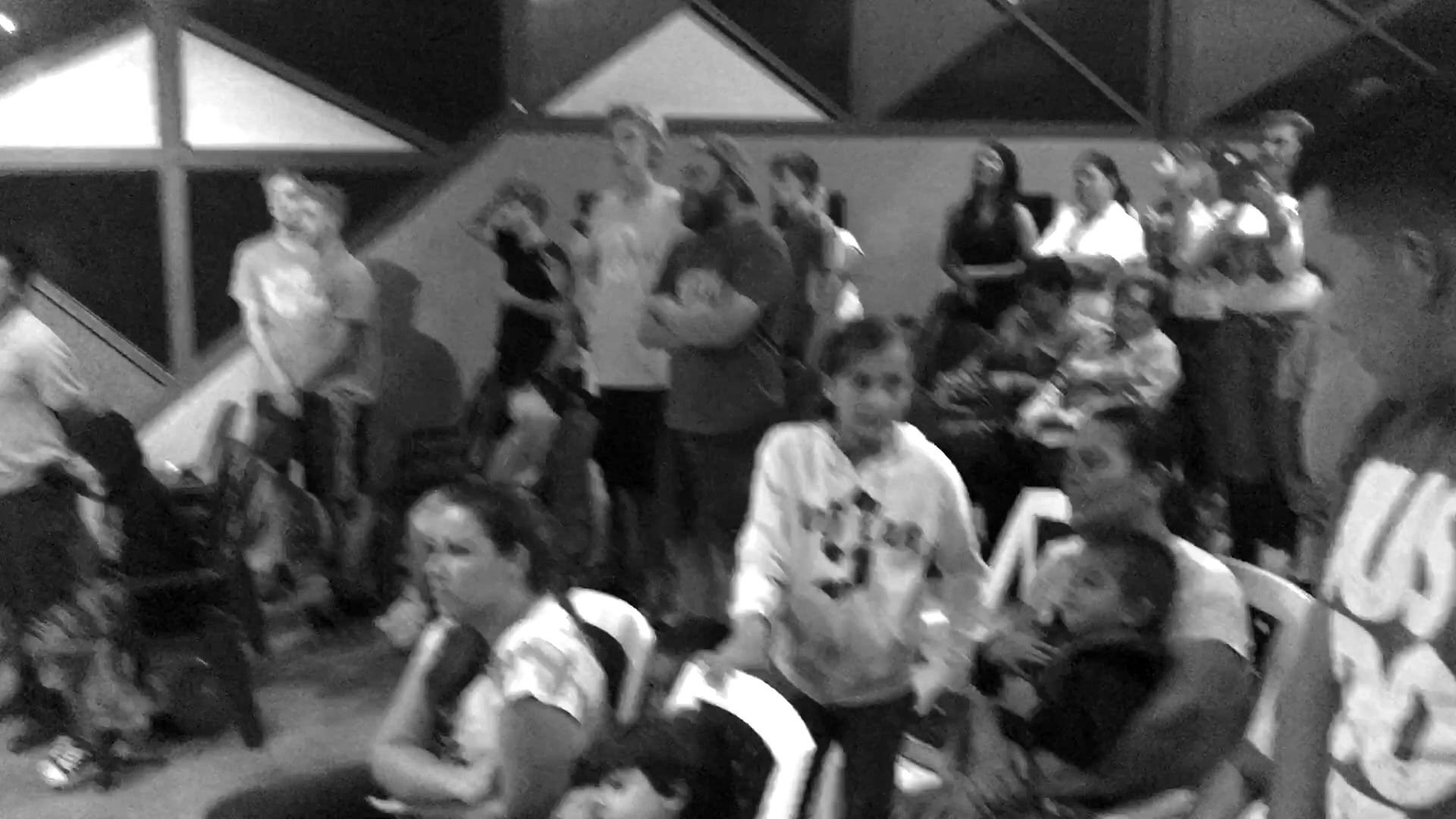 Where there is no vision, the people perish.
-Proverbs 29:18
​
​
– APPLICABLE –
Our Youth Ministry is geared towards a personal, tangible relationship with Jesus Christ, and the teaching times focus on applying the Gospel to our current struggles and successes. Our leaders are caring mentors with a long-term heart for our teens.
​
"A huge part of growing in my walk with Christ. I love that the
teachings have been so applicable to today's circumstances, and besides
that I have so many mentors and people whose opinions I hold in such high
respect that have been so key in guiding me and encouraging me to keep
pursuing Christ with everything that I have."
– Sarah G.
​
​
– WORSHIP FOR THIS GENERATION –
Vibrant and heartfelt worship is at the heart of our Ministry. It fulfills our purpose (to give glory to God), changes our hearts, and rejuvenates us for the journey ahead.
"If we don't let the Lord penetrate and invade every fiber of our
being and share His Light with the dying world around us, our torch dies.
The enemy won't take us by fire or flood or sward; He puts us to sleep."
– Rebecca G.
​
​
– SMALL & PERSONAL –
The second part of all Vision meetings is breaking into small groups. Guys and girls are separated and we have time to delve into the teachings and lift each other up in prayer.
​
"Going deep into the Word; helping each other to the crystal clean water.
Finding deep biblical treasures; not content with surface water. The encouragement
given at my small group adds fuel to my passion for Christ for another week of living
for Him. Having partners in prayer is powerful for me."
– Rachel P.
​
​
– TESTIMONY & EDIFICATION –
One exciting way our teens grow and bear witness to God moving today is through students' testimonies. When God grows someone greatly or is powerfully visible, we take time for teens to share their testimony, to give glory to God, and to build up faith for everyone in the room.
​
"I am living in search of becoming a better Christ-like man,
but I never knew how tremendous God's power was until I found
myself beginning to share my faith with guys from my football team.
They have begun to open up. God has started his work into their
lives and I pray each day for them as my brothers."
– Eric M.
​
​
– CASTING A BROADER VISION –
Living and praying with a selfless heart is one of our goals as we pray for and talk about others outside of our country and the need to be open to the call of missionary work outside the U.S. and right out our front door. Every four years VISION raises their own funds and goes on a mission's trip outside of the country. Past trips include China, Albania, Israel and Honduras. Check out our video above to see a little bit about what we did in Honduras!
​
VISION is also passionate about serving the community we live in, and have served in various areas where we see others in need.
​
​
– CONNECTING DEEPER –
In addition to our time together at Vision and at Sunday's service, our group goes on fun trips throughout the summer, building relationships with each other whether it's hiking or rafting or camping, we always have a good time and include powerful youth-led worship after a long day.
​
"You always come back with stories that you'll be talking
about for months afterwards."
– Sarah G.
​
​
– WHAT WE DO –
Vision meets on Sundays after worship. Typically we meet every other Sunday. Each week we have the opportunity to hear the Word of God, and the chance to get to know others.
​
​
– IS THIS FOR ME? –
We are a personal community with real relationships that help teens plan a vibrant and successful life with Christ at the center. Our youth led worship on Wednesday night is a refreshing break from the stressful and hectic pace we often find ourselves in during the week. Our teaching times allow for personal reflection, and group interaction, so you can personally apply and talk with others about where you are personally at in life. We also have plenty of fellowship time afterwards where you can unwind, eat some cool snacks, connect with new and old friends and get encouraged to tackle the rest of the week.
​
If you have challenges or struggles you are going though, teens sincerely reach out and want to help you through them. You will not be lost is a sea of faces at Vision. Our leadership team are also caring mentors with a long-term heart for our teens and are always available to talk with you. We invite you to come and see what a difference God and Vision will make in your life. Teens that come for the 1st time are welcomed and immediately feel a connection in this visitor friendly environment. Come check out Vision this coming Wednesday night! We'd love to meet you!
​
"We have not ceased to pray for you and to ask that you may be filled
with knowledge of His will in a spiritual wisdom and understanding so that you will
walk in a manner worthy of the Lord to please Him in all respects bearing fruit in every
good work and increasing gin the knowledge of God."
– Colossians 1:9-12